Our Main Offerings
Begin your yoga journey
Join our Online Yoga Classes from anywhere in the world!
We work with children and youngsters of all ages through our partnership programs in affiliation with schools, colleges and universities.
Do you feel stuck, anxious, lack of motivation and purpose in your life? Connect with us to pivot your life and begin your journey of transformation.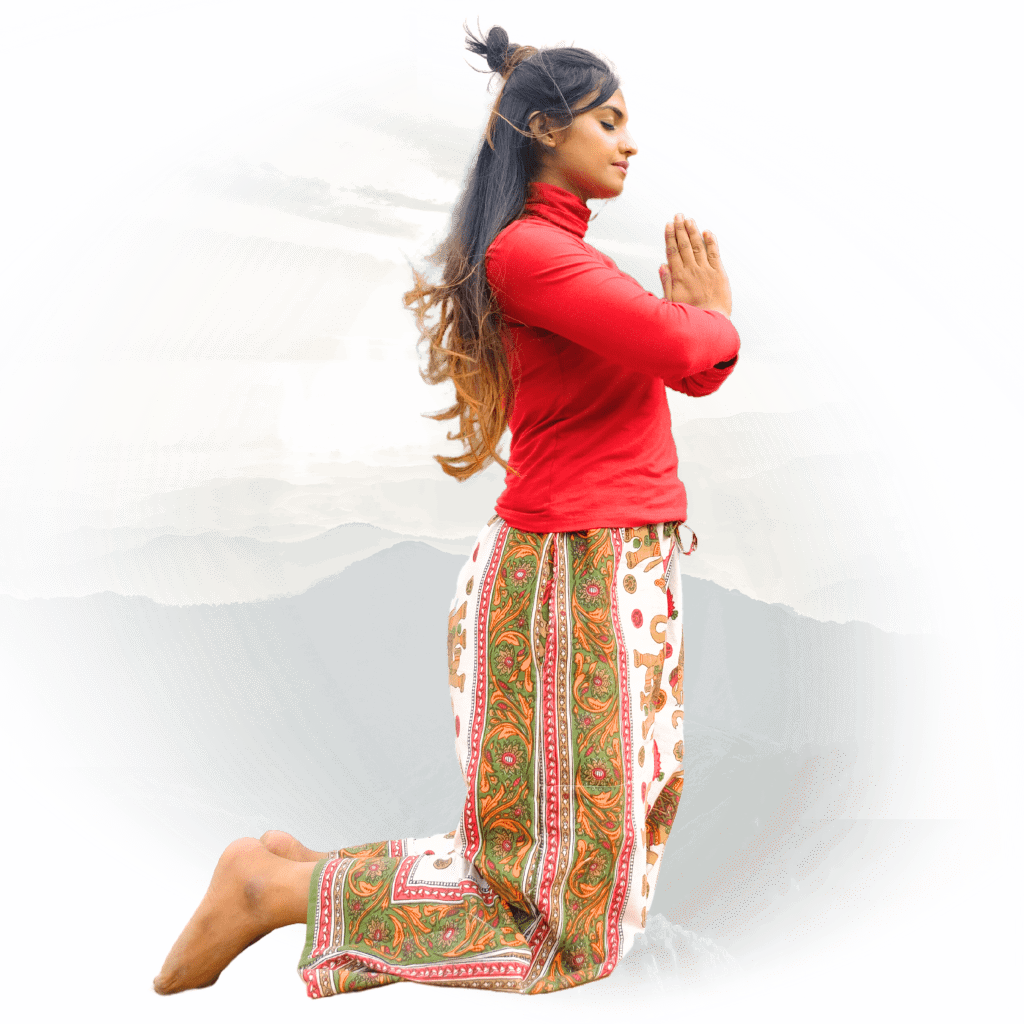 Our Offerings
Weaving ancient wisdom with modern living
We truly believe and have witnessed through our decade long experience of hosting workshops, retreats and wellness programs that yoga holds the key to complete transformation.It is a holistic system that equips the practitioner with the tools to let them grow physically, emotionally, mentally and spiritually.
Let the light of yoga, illumine your life
Get in touch with us
We are dedicated to helping young individuals discover the gift of yoga and meditation. Please get in touch with us if you would like to avail our students discount.
Do you resonate with our mission of spreading the message of yoga?
Join our affiliate partnership programs
Gift our retreat or online offering to someone who might be in need of making radical changes in their health journey.
"My physical & mental health has improved significantly!
Hi, my name is Anna, I'm from Russia. I started doing yoga with Nidhi since 21st December 2020 and I really liked it. I decided to continue, I really like the process itself. After several months of practicing, I feel much better because I can feel my body in a mindful way. The stress has passed. My physical and mental health has improved significantly. Zoom classes are very convenient. I advise everyone to join us. Thanks.
"Her yin & restorative yoga sessions are class apart! "
 I have been practicing with Nidhi for last 5 months. Absolutely professional and very effective & efficient in communicating instructions, right from warm up to complex asanas. Dedicated follow up on Alignment and corrections on day to day basis and could never believe one can so effectively deliver the results though  the classes were online. Every day was a different experience for the last 5 months since she plans her classes meticulously with Yin yoga/restorative yoga/Hatha yoga /Ashtanga yoga focusing on Shoulders/Spine /pelvis/Neck& extremities.. Her Yin yoga sessions are class apart as well as restorative yoga. Ending the week with yoga Nidra helps to keep mental health along with asanas and Pranayama has been blessing in disguise for me especially in keeping Covid away though I get exposed to many Covid positive cases in professional life for 6 months. Highly recommend every one of all age groups to join her practice to enjoy the benefit of keeping up one's health pristine.
"Although the classes are virtually held, Nidhi provides attention to all of us as if we were practicing in person."
Practicing yoga with Nidhi has brought me immense joy, mental clarity and peace. It has helped me appreciate and elevate the importance of my own body. My body feels more flexible and I can't thank Nidhi enough for her yoga classes. She has been so diligent in teaching us the right postures and the way she guides us throughout is exemplary. Although the classes are virtually held, Nidhi provides attention to all of us as if we were practicing in person. I couldn't recommend her classes enough to anyone who is a beginner and wants to start yoga or is an intermediate. I love my yoga class with Nidhi.